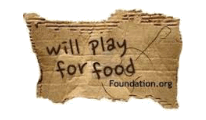 17 million U.S. children don't know where their next meal is coming from.
At ACN that's just not acceptable. Every time someone purchases an ACN service or pays their ACN bill, they help feed a child, and that's why ACN is Partnering with the Will Play For Food Foundation.
Can you do me a huge favor? If I can save you money on the same services you're already paying for, and feed a hungry child too, AND give you a discount on the air duct or dryer vent cleaning, would it be worth your time?