Look at this mess I pulled out of a recent job!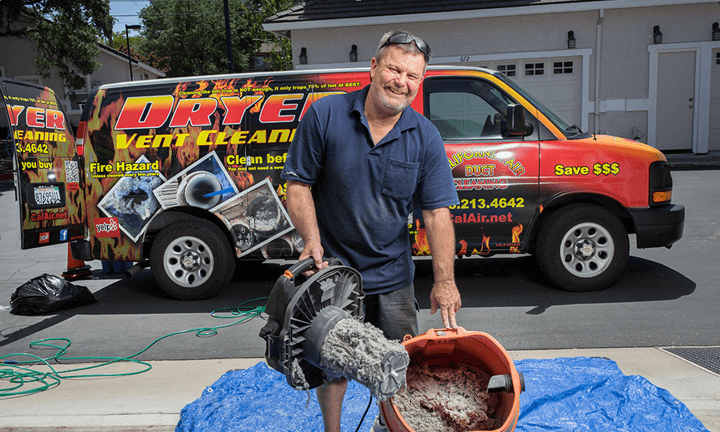 They had no idea it was this bad until their new dryer almost burned up! Many dryer related fires are attributed to lint accumulation in the dryer, or foreign buildup of debris in the vents.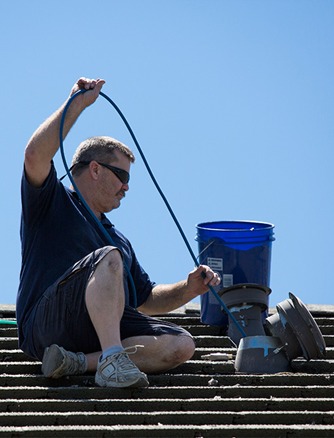 Has it been over 2 yrs since you last cleaned your vent?
Do your clothes take a long time for your clothes to dry?
Cleaning your lint trap is not enough!
Do you get excessive lint around your dryer?
Always before installing a new dryer.
Most of the time, homeowners aren't even aware of the problem until it's too late.  Improper maintenance of the lint trap is at the top of the list.
Lint from clothing enters the dryer cavity through improperly installed or damaged lint traps, then it contacts hot surfaces, like electric heating coils or the flame of a gas operated burner.
According to the US Consumer Products Safety Commission, restricted dryer vents cause reduced air flow and higher temperatures in dryers, adding to energy use with longer drying time. Underwriters Laboratory (UL) has some great tips as well.
In 1998, clothes dryers were associated with 15,600 fires, which resulted in 20 deaths and 370 injuries. Proper cleaning and maintenance of those dryer vents may have reduced that number significantly.
All consumers should "have a qualified service person clean the interior of the dryer chassis periodically to minimize the amount of lint accumulation."
I am a qualified service person, and I perform quality work. Fill out this quote form or call me right now at 916-787-4010.